---
News About Sue!
I am now available for author in person and digital meet & greets!Please contact me at sueshulo@yahoo.com or fill out the contact form below to arrange a Google Meet or Zoom "Meet the Author" with your class.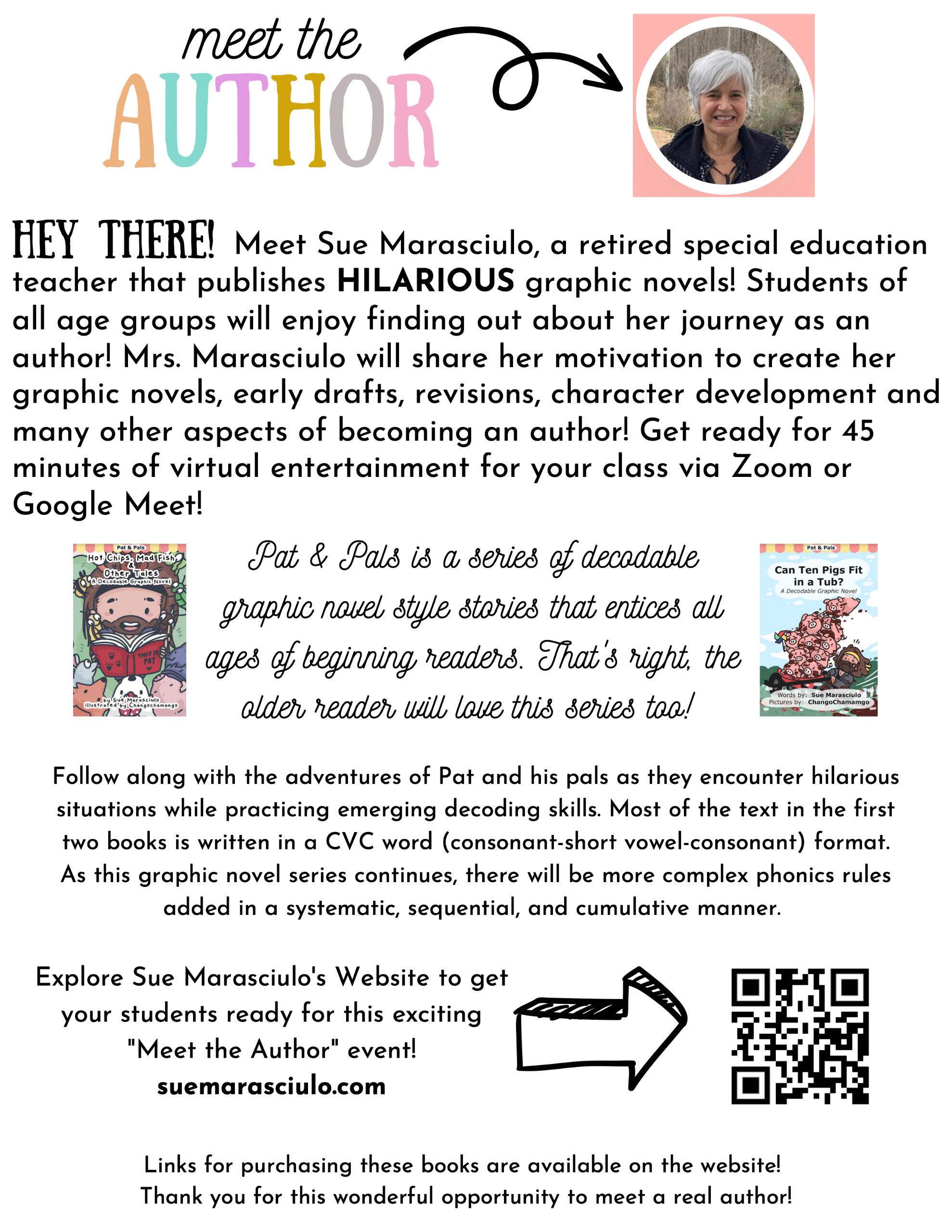 ---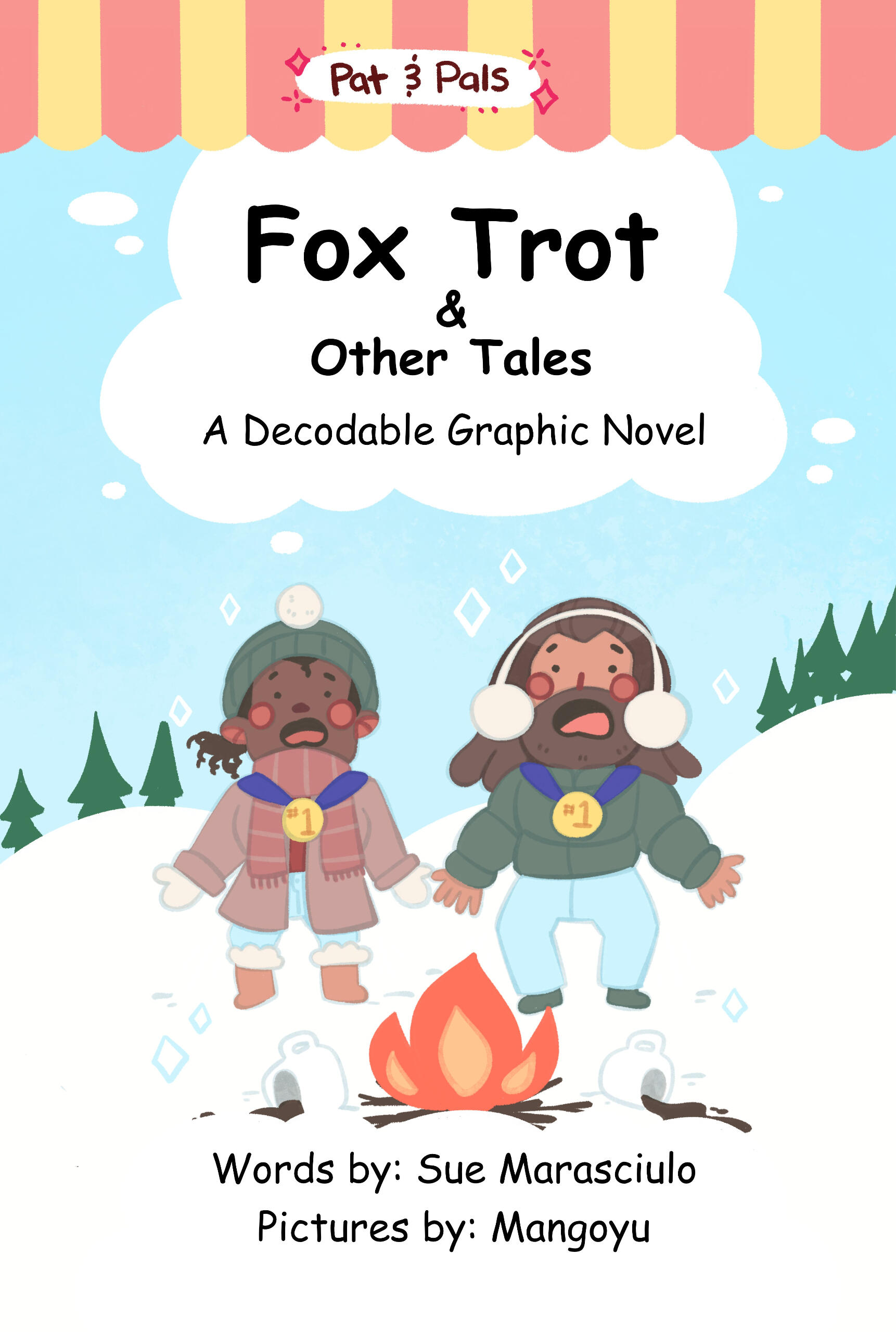 Hot Chips, Mad Fish & Other Tales
HOT CHIPS, MAD FISH & OTHER TALES contain five funny, easy decodable stories brought to life by adorable and humorous illustrations. These stories only include short vowel words, the first concept taught in all Orton Gillingham programs. Pat and his friends will capture your heart with laugh-out-loud delight!
---
About Sue
Sue Marasciulo is a retired elementary special education teacher with a certification in an Orton Gillingham approved program. Her passion is helping children with dyslexia to feel more confident in their abilities and gifts. Throughout her many years of teaching, she was inspired by her students' fortitude, adaptability to learn, and how they excelled in many areas.Sue lives in South Carolina with her husband, Al and their two rescued dogs, Scrappy Doo and Sunny. Sue has three sons, Matt, Greg and J.P. Her middle son, Greg is a professional wrestler with AEW and every now and again, Sue makes a brief appearance on the show with her famous van!
---
Get In Touch!
Or send an email to sueshulo@yahoo.com
---